Thanks for Attending!
RogerFest was a success! Thanks to all who attended.
All photos below by Jason Smith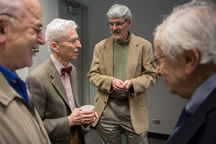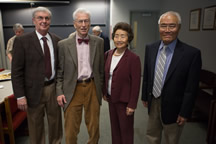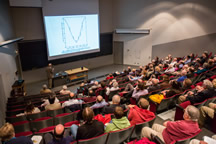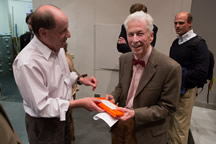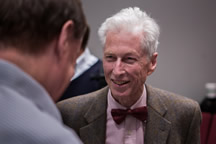 Happy Birthday Roger!
Dear Colleagues,
Please join us as we honor Roger Hildebrand on the occasion of his 90th birthday with a special EFI Colloquium and reception to be held Monday, May 7, 2012. The event will begin at 4:00 pm with coffee/tea/cookies in room 206 of the Kersten Physics Teaching Center, 5720 South Ellis Avenue, followed by a series of short presentations in the large lecture hall, KPTC 106, about different aspects of Roger's career. We will wrap up with a reception* following the talks. We hope you and your guest will be able to join us in celebrating Roger on this occasion. Please RSVP no later than April 15, 2012, by clicking on the link below.
*The reception will be held in the atrium of the Gordon Center for Integrative Science, 929 East 57th Street, 3rd floor.